Call of Duty WWII's next batch of DLC content for its multiplayer modes is coming this month. Titled The War Machine, DLC pack two will include three competitive multiplayer maps, one new map for the War game mode, and the third chapter in the Zombies co-op game mode.
Here are the official details of each map in competitive multiplayer:
Egypt: For the first time in Call of Duty: WWII, we're bringing players to the battlefields of Northern Africa and the Egyptian pyramids. Players fight in and around the ancient ruins at Giza with landmarks that you're sure to recognize. The map features an interior temple in the centre that heats up during intense Domination matches with more open exterior lanes to either side. There's something for everyone, as all ranges and playstyles have a place to call home here.
Dunkirk: Players face off on the sands and beachfront boardwalk of the French sea-side city of Dunkirk. This map features a large, open and dangerous beach area flanked by tight interiors through the buildings lining the beach-front. Sniping can be effective here, though aggressive running and gunning can also pay off, so keep sharp and watch your angles and surroundings to win the day.
V2: Welcome to V2 – a rocket development and test site located in rural Germany. V2 is a tight, ultra-fast paced map that never lets up for a moment. The launch tower sits at the map centre, providing a focal point and an opportunity to grab an elevated sightline on unsuspecting opponents. Short-to mid-range engagements are dominant here, with fast and furious gameplay throughout – don't blink!
Just like the first DLC map pack, War Machine will include a new map for the objective-based game mode with a little twist. Players can expect to gather intel, transmitting said intel to HQ, and ending the map with a battle in the skies, tasked to clear the area of enemy fighter planes to give way to your allied bombers. Yes, it pretty much sounded like aerial dogfights in a COD multiplayer map.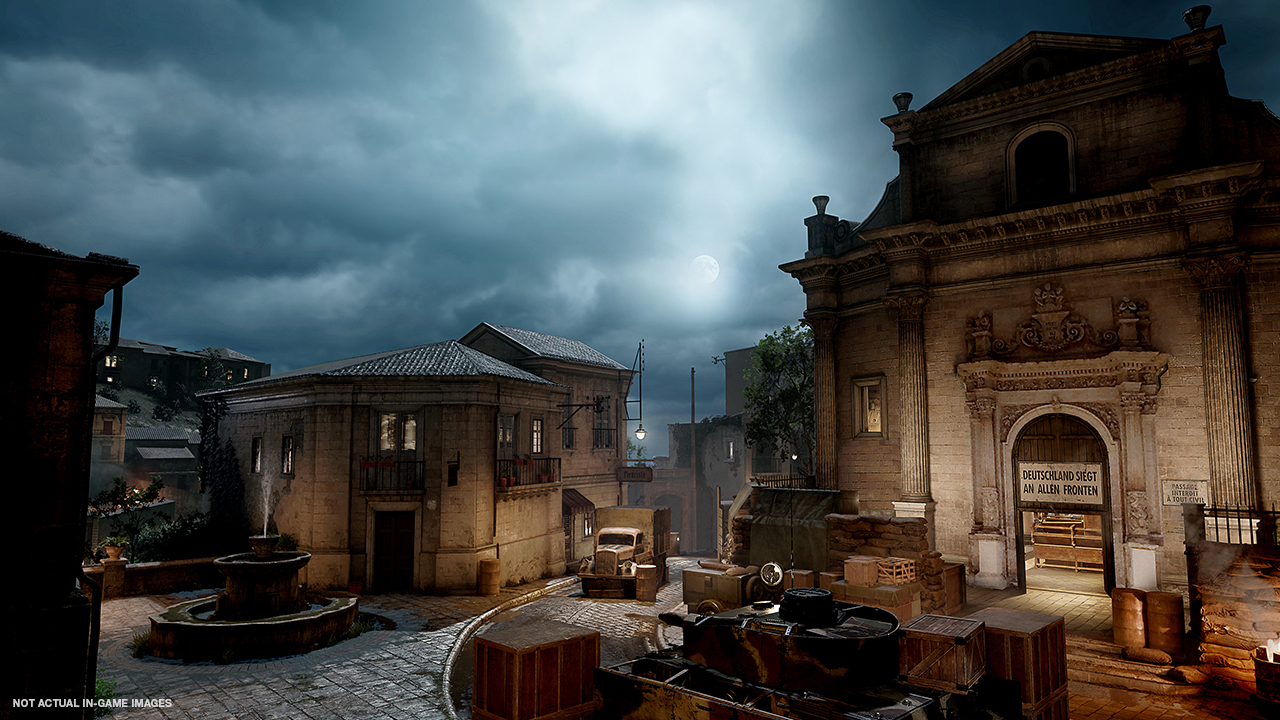 For those loving Call of Duty: WWII's Zombie, The Shadowed Throne continues the story and brings players to Berlin to fight Doktor Straub and his undead monstrosities.
I've played a good amount of the game back in 2017 and it's easily the best COD title in years. A great campaign with an addicting multiplayer for both the competitive and those looking for something cooperative.
The War Machine DLC map pack will be available first on PS4 starting April 11. There's no release date for when this map pack will be available on Xbox One and PC but it will most likely launch 30 days after its release on the PS4.